The Last Soap - Wash, Detox, and Seal All in One! Special One Time Flash Sale!
$99.99
$39.95
(60% savings)


From the team that brought you The Last Coat, now brings you the highest performing, most advanced, and simple to use car soap and shampoo available today.

We call it "The Last Soap" because it's the last car soap you'll ever want to use on your vehicle. Professional strength results while being incredibly simple and easy to use.

The Last Soap is infused with our popular TLC™ coating technology. This means that The Last Soap will wash, detox, seal AND revitalize the surface of any vehicle while also laying down a thin layer of our coating technology.

Now, before we get into some of the top reasons to use The Last Soap, we'd rather show you in the video below just how powerful this product is. Rarely will you see a soap actually provide hydrophobic coating protection, and rebuild a coating surface. Check out this short video and see for yourself:

Check Out How The Last Soap Helps Rebuild the Coating on This Vehicle:



Here are just a few of the reasons to use The Last Soap:


➡️ Extremely versatile. Can be used in a wash bucket or applied via foam cannon for big-time foam and fast application.


➡️ pH neutral, which means The Last Soap is gentle on any surface and coating, while also detoxing and lubricating your vehicles surface during use.


➡️ Detoxes your vehicles surface. This means The Last Soap gets in and cleans out the microscopic "pores" of your vehicles surface and of your TLC or ceramic coating layer. 


➡️ Extremely economical. Only 1-3 ounces are needed per wash, whether washing via wash bucket or foam cannon. You'll get 32 ounces of our concentrated formula per bottle. One bottle should last between 12-32 washes! 
➡️ Can be used as both a standalone maintenance soap or for detoxing your vehicle before and after coating with The Last Coat.


➡️Highly effective for preserving and rebuilding your application of The Last Coat. This will help enhance the durability of your TLC applications, saving you time and money.


➡️Helps extend the life of expensive, professionally installed ceramic coatings if you have those installed on your vehicle.


➡️Safe to use on vinyl wrapped vehicles, PPF clear bras, vinyl decals, and fiberglass surfaces such as boats and RVs.


➡️Works great on ALL exterior surfaces including chrome and glass!


Customer Reviews
Filter Reviews:
shine
The Last Coat
water
water spots
vehicle
paint
rain
water beading
protection
SOAP
10/11/2019
Dean M.
Canada
07/16/2019
Edgar J.
United States
07/06/2019
DALE K.
United States
06/11/2019
David M.
United States
The Last Soap - first usage - Dave Gitchel
I washed my son's Explorer and Tacoma, my daughter-in-law's Escape, and my Trans Am with my first bottle of The Last Soap. Just foam all over, rinse, and blow dry (with the leaf blower) and done. 15 minutes per vehicle. leaves a smooth, shiny coat. Amazing.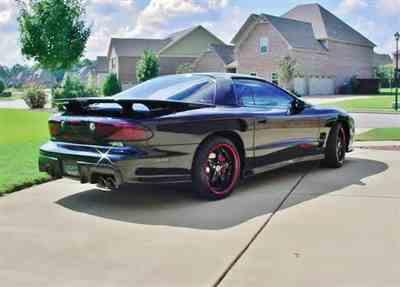 05/07/2019
Edward A.
United States
Amazing Product
I must say I went in a little skeptical. I watched many reviews, and comparisons on line. After deciding to give The Last Coat a try, I was looking forward to trying it out on both my new vehicles. I first used on a brand new Ram 1500. I was not disappointed. The shine is unbelievable. As advertised I used it on everything, windows, black trim, mirrors, Tonneau cover, chrome, rims, interior, inside windows, dashboard , and any other non cloth surface. Windows are streak free, the chrome is amazing, the water beading is amazing. The next vehicle was my wife's Jeep Cherokee. This was new in November , so it had been through typical Buffalo NY winter. Lots of salt and dirt. I washed it and went right with The Last Coat. ( did not clay-bar it) The results again blow me away. The red metallic just popped. Like the Ram, I used it on everything. Just fantastic results. It has been 3 weeks since doing both vehicles, it has rained just about everyday since, the beading has not changed since the first day I applied. Finally had a chance to wash both vehicles using The Last Soap yesterday. When I was done it was as impressive as the day I applied the original application. Raining again today, but still beading up amazingly. If your questioning weather to give this product a try, take a chance. You will not be disappointed! So easy to use! I was so impressed I tried on my black topped stove. It always looked streaky with everything I used. After one application no streaks. Stove top looks brand new. Highly recommend this product.
02/19/2019
gareth p.
United Kingdom
01/22/2019
Tim D.
United States
11/08/2019
Felix F.
United States
The last coat
My experience with this amazing product was great,not complaint. I never buy something better.thanks The Last Coat Team.
11/06/2019
George B.
United States
Great Product The Last Soap
Lots of suds and cleans well. Rinses great with no water spots
10/29/2019
Jerry S.
United States
Jerry Singleton
It's The Best Product I've Ever Used