Bare Slate Clay Mitt
$49.95
$34.95
(30% savings)
Bare Slate by The Last Coat is the highest performing clay mitt that money can buy.
It's "The Perfect Start for Getting the Ultimate Showroom Finish in Half the Time".
Bare Slate redefines the way you look at prepping a surface, and will change your approach on claying your vehicle. Bare Slate is a hybrid combination of the most advanced technology in polymer rubber, with the finest premium microfiber cloth.
This means that Bare Slate will safely and easily decontaminate your surface from dirt, dust, tree sap, bugs, pollutants, and even water spots. Bare Slate works great on vehicle paint, plastic, rubber molding, and especially glass!
It's extremely versatile in that it can be used with any traditional clay lubricant to provide an effortless glide, or using a high quality soap such as The Last Soap.
To clean Bare Slate, simply rinse it well under water, and it will perform as new each time you use it.


DIRECTIONS TO GET PROFESSIONAL RESULTS
Step 1: Thoroughly rinse your vehicle of making it free of dust, sand, and dirt.
Step 2: If using a traditional clay lubricant, apply clay lubricant to make the surface extremely slick and proceed to Step 3. However, if using a soap such as The Last Soap, begin washing the vehicle with either foam cannon or by using a wash bucket. With the surface still wet, clean out your wash bucket and add another 1-3 ounces of soap to approximately 2 gallons of water. Then, stick the clay mitt into the bucket so that it is fully wet, and proceed to Step 3.
Step 3: Lightly polish the surface of the vehicle with Bare Slate, applying light pressure, similar to how you would wash the vehicle. Ensure that Bare Slate and the vehicle surface stay wet and lubricated to avoid scratching and marring on the vehicle clear coat.
Customer Reviews
Write a Review
Ask a Question
Filter Reviews:
shine
coat
results
vehicle
paint
application
products
vehicles
clay bar
Clay Mitt
02/18/2020
Jerry S.
United States
12/30/2019
Chris B.
United States
12/19/2019
Tedd S.
United States
11/25/2019
mark d.
United States
Amazing!
I was skeptical that last coat would do what it said. But after using it in my 2012 ram 3500 that had been through **** with the previous owner using it for concrete work and construction, I'm a firm believer in it's powers! Truck looks amazing and so smooth and glossy! Truck is actually dry while driving in the rain!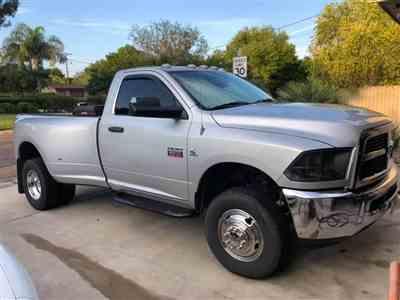 11/21/2019
aj c.
United States
11/21/2019
joseph m.
United States
10/24/2019
Jose G.
United States
10/18/2019
brandon o.
United States
10/15/2019
Lucas A.
Australia
Clay Mitt and TLC2
Absolutely love these products. The clay mitt is so much easier to use than a traditional clay bar and does an amazing job. Well for TLC2 what can I say? Not only does it make anything shine but the slick finish and protection it gives and lasts for ages. Not only do my cars look great but love using it on my fiberglass boat. Nothing sticks to it and the windscreen stays dry cause the water just glides off. It's not cheap for us in Australia by the time it arrives with shipping and dollar exchange rate but so far I have bought 4 gallon drums of it and 4 of the tlc spray bottles when I first tried it and I got to say I love these products.
10/11/2019
orlyn b.
United States
Old auto body man!
I was in the auto body business for almost 40 years. I'm actually kind of a neat freak especially when it comes to my Harley and vehicles. I have used so many products over the years. Some were good, others not so good. When F11 came out I tried that and thought it was very good. Then I saw Exo Forma ceramic shield and so I tried that which was what I thought even better than F11. Then, I saw the fb video from The Last Coat with the test against other competitive products. I was impressed with the video so I ordered the clay bar and a bottle. I MUST SAY I LOVE THE SLIPPERY FINISH IT LEAVES BETTER THAN THE OTHER TWO. Also the application is such that when polishing over I can tell exactly where I've been by the slight "drag" of the micro fiber towel. Great product folks! The clay bar mitt is so easy to use and preps your finish for the ultra protection The Last Coat " gives.