AMP - 16 oz. High Gloss & Slickness Hybrid Topper
$34.95
$19.95
(42% savings)

You guys asked for it, so we just had to deliver it. :)

We had a lot of our customers asking us for a quick, affordable topper product that could be used to "boost" things like gloss and slickness.

Well, we'd like to introduce you to our slickest product yet.

We call it AMP. Because that's exactly what it does to the surface of your vehicle.

It amplifies certain attributes of your vehicle's surface such as shine, gloss, and especially slickness to the touch.

AMP is what we call a "hybrid topper". 

The main thing about AMP is that it is extremely easy to use.

AMP is not meant to be your base layer. Although it can be used as the sole coating on your car, we didn't build it for maximum protection and hardness.

AMP is a perfect topper for vehicles coated with The Last Coat, and although it can be used on all surfaces, it definitely stands out on glass.

Similar to The Last Coat upgraded formula (TLC2), AMP is based on a microemulsion blend with a positive charge that allows it to bond quickly and very easily to the surface, and it also gives one of the smallest and tightest beading patterns that you'll see out of a product.

In this video below, Nick talks about the differences between The Last Coat and AMP, shows how easy it is to apply AMP, and what he likes most about it:


Why and When Should You Use AMP?

• AMP is absolutely phenomenal on glass. That should be stated upfront. We actually enjoy using AMP more than The Last Coat on glass because of how easy it is to get great results, very quickly, and even in direct sunlight it is very forgiving. 

• AMP can be used as a waterless wash of sorts. When there is a light layer of dust on the vehicle, AMP can be used as a quick way to get some shine, gloss, and slickness back to the surface very quickly. (be mindful of the type of dirt you have on the surface).

• AMP can be used to remove light water spotting from glass and vehicle paint. Of course, hard, baked in water spot deposits require chemical or manual removal, for lighter spots, AMP makes quick work of them. Check out this quick demonstration below to see how quick and easily AMP removes light water spotting and dust:




• AMP is a professional detailers best friend. Not every client wants to pay for the time to prep a vehicle, and AMP is a very affordable alternative to give clients a super quick gloss, shine, and high levels of slickness that they can really feel. 

• AMP is perfect for making your vehicle look and feel showroom perfect before car shows or a night out on the town.

• AMP is extremely easy to use. I know we mentioned this before, but it's quickly becoming one of our favorite products to work within our detailing business. It's so forgiving and so simple and easy to use. One towel and a bottle of AMP can get you outstanding gloss and especially slickness in very little time, with minimal effort.

• AMP is very affordable, and only minimal amounts are needed to be used. Most products at this price point are for an 8 oz bottle. We're giving you a whopping 16 oz to use on every surface of your vehicle, inside and out.

• AMP can be used as a drying aid after washing, or on a dry surface. It can be used as an extra light protective layer, as a booster for The Last Coat, or any ceramic coating.


Frequently Asked Questions

Here are some of the questions about AMP that our customers have asked:

1) Can AMP be used on top of TLC, TLC2, and/or ceramic coatings?

YES! Absolutely. That's where AMP really shines, no pun intended. As a hybrid topper that is very quick and easy to use, to help enhance and "amplify" the shine, gloss, and slickness of previously coated surfaces. AMP can, of course, be used as a standalone product, it just will not have the durability of something like The Last Coat. We recommend spot testing when it comes to traditional waxes such as those that are carnauba based as it may not be able to bond well with them. We also don't recommend using wash and wax soaps on top.

2) How long will the slick feeling of AMP last under normal driving conditions and washing?

AMP will last about one month under normal driving conditions, or until the next wash. Most soaps will cause a bit of breakdown on AMP. We recommend using AMP often in light amounts, as a drying aid and otherwise.

3) What surfaces can AMP be used on?

AMP can be used on all vehicle surfaces (inside and out) and most home surfaces, no restrictions, except of course food surfaces. As tempting as it is to use it on your dinner plates to make clean up easier, we don't recommend that.
4) Will AMP artificially gloss matte and denim surfaces? What about vinyl wraps?

No. What you will notice is it will enhance them and make them look a bit newer, and feel newer, but it won't artificially gloss them.

5) Can AMP be applied in direct sunlight?

Yes. AMP has very few restrictions on application and is very forgiving. We wanted to create something really versatile that could be used to get some quick pop, shine, and gloss when you're out at a car show, or when detailers can't work in the shade. IMPORTANT NOTE: When using AMP on tinted windows we recommend using it in the shade, and also diluting if you have the time. Check out this video on dilution methods:



6) How do you apply AMP?

AMP is our easiest-to-use product yet, and that's saying a lot. Simply spray onto your towel, or directly onto the panel. Wipe in a hashtag pattern (our preference), flip and buff off. A second towel is typically not required, but that's a personal preference.

As with all of our products, AMP comes with a 365 Day Money Back Guarantee. We know you'll absolutely love the results in slickness that AMP can bring, and we look forward to your feedback!






Customer Reviews
Filter Reviews:
truck
shine
coat
stuff
results
paint
products
TLC2
01/15/2020
Steve D.
United States
BEAUTIFUL!
I've used Topcoat F-11, Meguiar's and Mother's detail sprays over the years and none of those provided the clarity and surface smoothness that TLC did on it's first application! I applied it to my wife's car two weekends ago and the paint still shines and looks as deep as the ocean! Love this stuff!!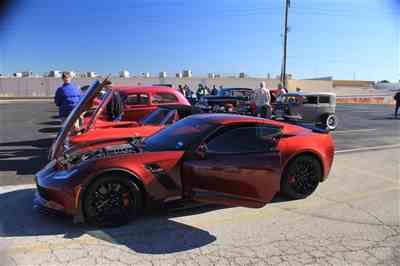 01/12/2020
Roger J.
United States
The Last Coat is Amazing
I first put it on my truck and couldn't believe how it made it shine and how smooth it made the finish feel. Then a few weeks later I did my wife's car with the same results. Both vehicles never looked so good and they don't get dirty as fast as they did before the Last Coat. And the best part is after doing both vehicles I only used a small amount of the product. Next I am going to use it on my camping trailer! This stuff is amazing!
01/10/2020
John M.
United States
01/01/2020
Mike T.
United States
First Time Last Coat user
Just applied TLC2 and AMP on our CRV. The best part about the Last Coat products is how easy they are to apply. Simply wipe on and wipe off. I have used many products over the years. It easy to how smoothly and firmly the TLC2 bonds with the paint. Our car looks fantastic. Looking forward to see how the products protect through winter.
ER
01/01/2020
Eric R.
United States
AMP is So Slick, my cover slid off!
Your new product The Last Coat AMP is nothing short of remarkable. I used it as a topper to The Last Coat 2 and the ease of use and added gloss really boosted the shine on my black paint. It was quick, affordable and left it sooooo slick, I could barely put my car cover on because it kept sliding off!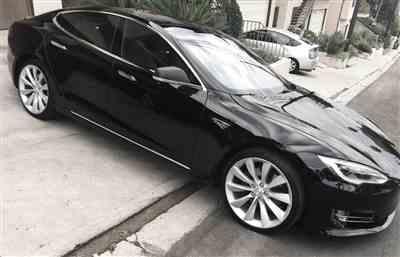 12/31/2019
Lance H.
Canada
Full TLC Package
Good day Last Coat, I recieved my order a few weeks ago. Up here in good ole Canada we've had some crazy weather. A warm streak blew through so I jumped to the chance to finally try out your AMAZING products. Last Soap, then some TLC, with AMP later on. It all really brought my 2017 Ford Explorers dull pearl white back to life. The black moldings and chrome trim shone and my rims have never looked better. All I can say is great job! keep up the great products and Amazing Deals. Refered, Refered, Refered. Thanks Again for the quick North American service and delivery as well Sent from my Bell Huawei device over Canada's largest network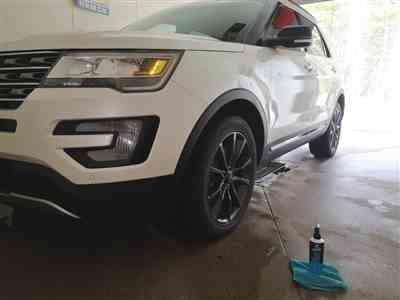 12/25/2019
Luis P.
United States
Last Coat on RV is Fabulous!
I did tons of research and I finally selected TLC. Boy is this stuff great. I used it on my 38 foot RV and applying this product is simple, fast and efficient. It only took 1/4 of a bottle and that included a 2nd coat, trims and all the glass. I'm excited to see how it holds up in the winter elements.
12/24/2019
Justin C.
Australia
The Last Coat = The last time I bother buying anything else
The experience actually matches the positive hype on the Internet. I did not expect that. It gives amazing results but because it's also so easy to apply, I haven't used a similar home use car care product that is anywhere near as good as this. The hype and multiple positive reviews on the net is not fictional!
12/24/2019
William C.
United States
12/21/2019
Kevin M.
United States
So slick I have problems shutting my door!!
I love this stuff, I washed, claybared and put TLC on as per instructions and was immediately impressed at the results. Very slick and smooth. In fact it snowed the next day and melted. I came out to a real cool beaded design on my truck. With just a spin around the block the truck was dry. Can't wait to add additional coats on the truck and try TLC and Amp on top on my Boss 302 in the spring. Now I just have to learn how to shut my truck door on the first try, Everytime I hop out of the truck and swipe the door closed my hand slips off and I have to do it again haha.