5 Pack 400 GSM Towels - Special One Time Offer - 20% Off Regular Price
$19.95
$11.97
(40% savings)
**You're looking at a 5 pack of our premium microfiber towels. View all of our available quantity options by clicking here: Click Here **



The Last Coat (TLC)'s Microfiber towels are highly refined and looped towels which makes them ultra-soft and perfect for polishing, final-touching, and buffing The Last Coat into your car, truck, marine, motorcycle, and home surfaces.

Now with 400 GSM Microfiber, these towels have a thicker pile on one side, and thinner on the other, allowing you to use each side for different surfaces such as glass, exterior surfaces, leather, plastics, chrome, etc.
Absolutely no rough edges, tags, or coarse fibers that feel more like a rag than something you would want to put on the vehicle you care about. We didn't skimp on these microfibers and they are the exact same ones used by the professional detailers that formulated and developed The Last Coat.

Our professional quality polyester/polyamide fabric is 100 times finer than a human hair. At over 90,000 microfibers per square inch, these are the only towels our pro detailers will trust for the delicate surfaces of exotic and luxury cars. Scratch-free, lint-free, and ultra absorbent, each one of these towels will measure 16" x 16" across and are perfect for cars, boats, RV's, bikes, and home & electronic surfaces. These towels can be washed up to 500 times, and it is recommended to use scent free/dye free laundry detergent to wash them.

Some popular brands are claiming their microfiber towels are the softest and most luxurious on the market but make no mistake, they won't stack up to the true professional use that The Last Coat microfiber towels are put through.
Customer Reviews
Write a Review
Ask a Question
Filter Reviews:
husband
truck
shine
coat
Cars
results
vehicle
dirt
bottle
towels
07/23/2020
Jim A.
United States
07/16/2020
Lisa G. Durso
United States
07/12/2020
hal S.
United States
As advertised
Before i applied TLC2 I put the bottle on the hood of the vehicle and it just stayed there. I had to see if what I saw in the instructional video was true. After I coated my Hyundai i again put the bottle on the hood and it slid right off. The product is amazing. It has rained a few times since I coated the vehicle and all I had to do to get rid of the road dirt and water stains was to just lighty wipe the surface. The car looks great. The product really works. I highly recommend it.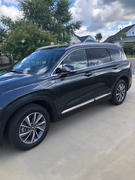 06/28/2020
craig r.
United States
The Crimson Tide Ride!
The first time I used The Last Coat, one of my buddies asked me about the "Shine" on my truck. I gave him my bottle and told him to give it a try, and added I used it on my Boat-Jet Ski-Golf Cart and wife's car, with the same results. He used it on his car and ordered some immediately... told another buddy and I let him use it, and He ordered some! It's easy to put on and the shine is Amazing!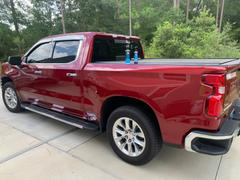 06/15/2020
Manny M.
United States
Amazing products trust me
Am just amazed how awesome the TLC2, AMP, and the microfiber cloths that I ordered are the shine you get and how easy they are to use is just remarkable I buy a lot of detailing products online and this company''s products are hands down the best I highly recommend thsee products and the customer service is awesome customer for life thanks ****************
05/23/2020
Timothy S.
United States
First EVER review
I am a 63 yr old retired grandmother. My husband asked me what I would like for Mother's Day, and I asked for TLC2. I have always been diligent in taking care of my vehicles and always look for products that will make a difference. I ordered the set of microfiber towels and the TLC2. The towels are very nice and thick. I did the whole process that was recommended so by the time I was done it took me most of the day. But I wanted to do it right. Well, I can honestly say that I have noticed a big difference in how clean my vehicle stays. We live out in the country with a lot of woods and dirt around us, not to mention it's May and the love bugs are back. They clean off so easily now. I Have done two small road trips since I have used this product and despite running into small rain showers which I would normally pick up a lot of highway and road dirt, the car stays a lot cleaner. I would definitely recommend this product.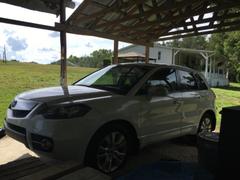 05/22/2020
Frank M.
United States
05/05/2020
Steve E.
United States