The "Bulletproof" Bundle
$179.95
$99.97
(44% savings)
If you're looking to get a great price on getting the easiest and best shine for your ride, then The "Bulletproof" Bundle is for you.

The Bulletproof Bundle includes all of our coatings (The Last Coat, AMP, and Black Ice) in an affordable bundle that helps you get amazing results without breaking the bank.


These 3 products applied correctly and layered give your vehicle a suit of armor from the elements that is hard to beat with conventional products.


The Bulletproof Bundle comes with the following:


➡️ 1 - 16 oz. Bottle of The Last Coat (upgraded division). Our flagship product. The one that started it all. The World's most powerful DIY all-surface coating that lasts for 6 months with extreme durability and protection, leaving you with a hard mirror-like finish that turns heads.

➡️ 1 - 8 oz. KIT of Black Ice. The addition of Black Ice to this bundle really makes it special. When you purchase The Bulletproof bundle, you'll have our best coating products. You'll want to make Black Ice your base for extra durability and longevity. We recommend 2-3 layers if possible. You can then use The Last Coat and AMP as toppers and for routine maintenance. Black Ice is our most durable coating and gets insane results in gloss, shine, and slickness for exterior surfaces. (make sure to follow the directions for Black Ice which can be found on this page by clicking here)
➡️ 1 - 16 oz. Bottle of AMP. AMP is our hybrid ceramic topper that is "the cherry on top". It helps amplify gloss and especially slickness and can be used as a diluted waterless wash, or quick detailer. Customers love AMP's ease of use and speed to work with. As with all of our products, a little goes a long way!

➡️
5 - Premium 400 GSM Microfiber Towels. Now with 400 GSM Microfiber, these towels have a thicker pile on one side, and thinner on the other, allowing you to use each side for different surfaces such as glass, exterior surfaces, leather, plastics, chrome, etc. Perfect for washing or applying The Last Coat. 

This is the best bundle option for those looking to grab our surface coatings for the best deal around. It doesn't get better than this for our coatings.



Customer Reviews
Write a Review
Ask a Question
Filter Reviews:
shine
coat
paint
application
surface
products
Anyone
TLC2
black ice
05/23/2020
Eric .
United States
Absolutely amazing!! Professional quality!!!
TLC, you guys nailed it !!! Absolutely an amazing product! I used black ice ceramic coating to start as the base coat and it already looks like a mirror I still have to add amp and TLC2 .. it's unbelievably silky smooth as you would expect from a legit ceramic coating . I've been through a lot of products as well as money trying to search for a good product and this is beyond "good". I've had my previous cars ceramic coated by certified pros who charge thousands and let me tell you , the comparison from a professional certified product is no different than TLC and BLACK ICE .. For a very affordable price you get the same exact professional quality that you apply yourself without crazy labor costs ! It's as easy as wiping on a detailed spray . The mirror finish and silky smooth feeling confirms the qualities of a professional ceramic and I can't wait to see how the hydrophobic qualities are . If you're looking to protect your car and shine it up like crazy for an affordable price than look no further!! TLC is absolutely amazing and makes 100% legit products . I highly recommend them to anyone who cares and wants to show love for their cars or any surface that they want to protect !!! 10/10 for this rating ❤️
05/22/2020
Randall S.
United States
05/03/2020
Jeremy G.
United States
The Best I have used!!!
Although I bought the Bulletproof bundle my review is based on the Black Ice since that is the 1st and only product I've used so far. I spent about 10 hours prepping my Camaro clear down to buffing. I wanted a perfect surface before applying Black Ice. So that time was well spent. The actual application of Black Ice was the easiest to apply and the easiest to wipe off. I honestly couldn't believe it could be that easy. We all have bought products that claim easy application and I've personally watched tons of videos of people reviewing a product based on ease of use. Then I buy that certain only to find it is a pain due to extensive elbow grease applying, removing, or getting the haze or streaks off the paint. Not with Black Ice. You apply with the provided sponge and wipe off with the provided microfiber. I kept looking over the car waiting for a haze or streaks that I missed but they never came. The gloss is awesome, the surface is very slick, and I bet I didn't use more than an ounce of product for 2 coats including the windows. Awesome product guys.
04/16/2020
Jamie E.
United States
04/08/2020
Randy D.
United States
Pleasantly Surprised
First, my vehicles are white. So, they don't "pop" when washed or waxed, until now. The paint literally looks like glass. It is amazing. What was more impressive was the time it took me to do it. It is literally a wipe on and buff with dry cloth and literally no streaking. No massive elbow grease required to polish it. Thanks again to TLC...I actually love a clean car and love cleaning my cars even more. Great product and super easy application. (It all starts with clean paint, prep your cars paint first).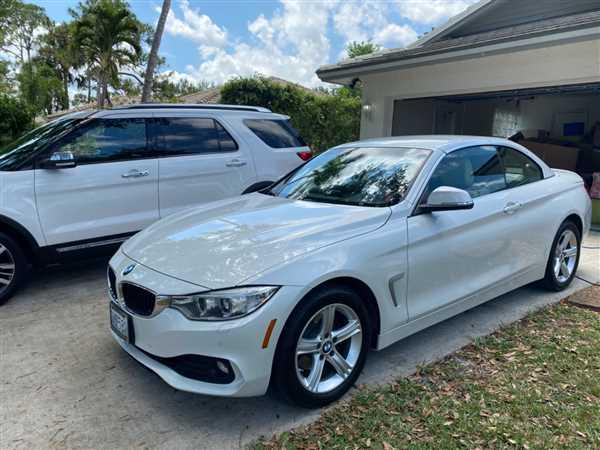 03/25/2020
CAMERON C.
United States
Best Auto Detailing Products In 40 Years
First off let me say I've used Black Ice, Last Coat v2 and Amp. This combination is the best car detail stuff I've ever used. I've been an auto detailing enthusiast for 40 years. I've been through the paste carnauba years, liquid carnauba w/Teflon, Loved Nu Finish when it came out years ago and thought Turtle Wax Ice was the best thing since sliced bread. Jump ahead 5 years from Turtle Wax Ice, HydroSilex was my new favorite for a year. Than came Shine Amour, it just lasted longer for me. Than I watched a "torture test" against my beloved Shine Armor and I was in it's corner rooting for "my" latest favorite auto detailing spray. Fast forward into the second round of the  torture test and my beloved Shine Armor had taken a serious blow, soon after she was knocked out cold by this stuff called Last Coat v2 with a tear in my eye I had to walk away from Shine Armor. Now my new best friend is all things Last Coat. I own and used Black Ice is just amazing. Last Coat v2 again amazing and lastly Amp it really is amazing on glass and "Amps up the shine. These products have changed my detailing regime forever. I've never felt a painted surface so smooth in my life after using Black Ice. 2 coats of Black Ice and 7 days later it was time for Last Coat v2. Super slick surface and great shine properties. I use AMP after every car wash and love this stuff for a quick shine. Black Ice is so impressive. Using Black Ice on every exterior surface black plastic trim, chrome and rims. Black Ice keeps things looking brand new wash after wash. The surface is so slippery the car wash dryer blows 99% of the water off my truck. Every product is so easy to apply you can't believe it really works, don't be deceived by the easy of application this stuff is the real deal and the best stuff I've ever used in the last 40 years. I tell everyone go touch my truck... go on touch it. (Which I don't normally ever let anyone touch the surface of my truck) I'm so impressed with the products Last Coat makes I tell everyone I should sell them. LOL Thank you Last Coat guys for producing the best auto detailing products I've used in 40 years!!!!
03/12/2020
James E.
United States
05/20/2020
Joseph S.
United States
Initial Installation of Black Ice
*****The car I applied this to is a 2020 year model and the paint was in excellent condition. If you want this to work best for your car make sure you clean and clay bar your car first. If the paint is a bit older you should look into getting you vehicle paint corrected first.***** I used the clay mitt to wash and prepare the vehicle for black ice ceramic coating. After drying off the surface and watching the simple to follow video directions, I applied the Black Ice product and buffed it out with one of the clean microfiber cloths included in the kit I had got. I waited an hour or more as stated on the bottle and applied a second coat. I have another vehicle that is professionally ceramic coated and at first installation they are very comparable on the hydrophobic properties. I would recommend this product for anyone looking to get professional results with ease of installation. Though it is good for 14-18 months, the protection it gives to your vehicles paint and the low price you pay is worth the reapplication cost. I also got the TLC v2, and AMP in the kit I built. Have used the TLC v2 for touchup or for bug removal, but haven't honestly tried the AMP as of yet. This product is worth the price, especially if you get it when they are running sales.
EB
05/04/2020
Edgar B.
United States
Unbelievable stuff
Wow, I thought this might be hard to do. NOT. Easy. Much less trouble that traditional wax job. Holy moly does the finish jump. I sprayed water on it to rinse before final apllication of BLACK ICE, and the water did not just bead, it ran off like it was allergic to the paint.
05/02/2020
JERRY J.
United States
Black Ice coat #1
Quick and easy application! I'll put my second on tomorrow morning and TLC2 on the interior. I can't wait to see how it looks with TLC2 and amp over the Black Ice!