The "Barely Street Legal" Bundle
$219.95
$149.97
(31% savings)
Don't blame us if the shine you get from the "Barely Street Legal" bundle gets you pulled over for being a distraction on the road. 😏🤣

The Barely Street Legal Bundle includes all of our coatings (The Last Coat, AMP, and now Black Ice), plus The Last Soap, our Bare Slate Clay Mitt, and five of our premium 400 GSM microfiber towels.


The Barely Street Legal Bundle comes in 2 options. One with the MTM HydroParts PF22 Foam Cannon, and one without. That's the only difference between the two.


Both options come with the following:


➡️ 1 - 16 oz. Bottle of The Last Coat (upgraded division). Our flagship product. The one that started it all. The World's most powerful DIY all-surface coating that lasts for 6 months with extreme durability and protection, leaving you with a hard mirror-like finish that turns heads.

➡️ 1 - 8 oz. KIT of Black Ice. The addition of Black Ice to this bundle really makes it special. When you purchase The Barely Street Legal bundle, you'll have our best coating products. You'll want to make Black Ice your base layer for extra durability and longevity. You can then use The Last Coat and AMP as toppers for routine maintenance. Black Ice is our most durable coating and gets insane results in gloss, shine, and slickness for exterior surfaces. (make sure to follow the directions for Black Ice which can be found on this page by clicking here)
➡️ 1 - 16 oz. Bottle of AMP. AMP is our hybrid ceramic topper that is "the cherry on top". It helps amplify gloss and especially slickness and can be used as a diluted waterless wash, or quick detailer. Customers love AMP's ease of use and speed to work with. As with all of our products, a little goes a long way!


➡️ 1 - 32 oz. Bottle of The Last Soap. This is the soap we use internally 7 days a week. Infused with our TLC coating technology, The Last Soap will detox, wash, and seal your vehicle's surface all in one simple to use and versatile solution. Only needing between 1-3 ounces per wash for thick foam and added coating maintenance.
➡️ 1 - Bare Slate Clay Mitt. DIY detailers and gearheads know that for the ultimate surface prep, clay barring is a tried and true first step. But, clay bars can be tricky and are a hassle for those not experienced with the process. That's why we're including our Bare Slate Clay Mitt inside The Barely Street Legal bundle. Bare Slate can be used with traditional clay lubricants. Or, after washing with The Last Soap, you can refill your wash buckets with more of The Last Soap, and use it as your clay lubricant, fully hydrating Bare Slate, and getting to work.  **Make sure to keep HIGH levels of lubrication at ALL times using the Bare Slate Clay Mitt, with light pressure, to avoid marring of the surface.**

And if you opt for the version with the Foam Cannon, you'll also receive...


➡️ 1 - MTM HydroParts PF-22 Foam Cannon. This is the very best in foam cannon technology available today. The new Two-Stage nozzle sprays up to 20 feet. You can adjust the pattern to spray either horizontal or vertical and it is approved for Auto, RV, Marine Detailing, agriculture, and home cleaning. 

The Innovation of the PF-22 Foam Cannon lies in the nozzle. The MTM Hydro Foam Cannon offers not only adjustable fan blades but now offers an adjustable spray pattern (vertically or horizontally) as it throws thick foam onto your vehicle, house, fence, sidewalk, roof or other washable items. 

This is an affordable bundle for guys that want to be able to prep and clean like a pro, and then seal with layers of our powerful coating products for the ultimate in shine and protection. Jaw-dropping results in less time than you could imagine.


***Please Note: A pressure washer is required for using the PF-22, as seen in the video above. Home Depot and similar stores have several affordable options if you don't already have a pressure washer. We prefer gas-powered pressure washers, but the electric ones are ok too. They simply need to fall under these specifications:

• Minimum 1,100 PSI - Maximum 5000 PSI.
• Minimum 1.8 GPM (Gallons Per Minute) to Maximum 5.3 GPM
• Maximum 140 Degrees Fahrenheit 

Customer Reviews
Write a Review
Ask a Question
Filter Reviews:
shine
coat
life
results
paint
vehicles
Photos
black ice
08/08/2020
John L.
United States
08/02/2020
Stephen L.
United States
Slick as ice
Black ice, amp, and TLC are the best combo out there. I never was super serious about wash and wax until I got my Maser. Been a user of whatever the auto parts store had. You know the main brands. I never thought they cleaned that well. This combo kit is killer. I followed all of the steps and the car looks incredible. A tissue could slide off the hood its so slick.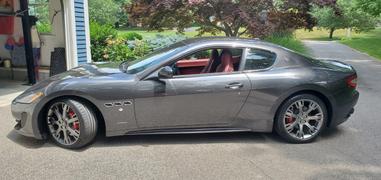 07/31/2020
James T.
United States
High Gloss Ranger
After watching the 'How To' videos on the Last Coat website I washed & clayed my Ranger as directed. The 'Clay' mitt that came with the bundle worked flawlessly as it immediately smoothed out the paint. Then I performed a mild paint correction with my newly purchase DA Polisher, sprayed and wiped the polish coat twice with 70% alcohol then applied (2) coats of Black Ice. This stuff went on so easy and provided a high gloss shine that was above the showroom class. After (2) applications I only used one-fourth of the bottle! I now will let my Ranger set for 7 days then apply (2) coats of TLC and (1) coat of AMP. Can't wait to see the results !! I have used either paste of liquid wax by hand all my life with mixed results and a tired arm. Now that my Ranger paint has had a paint correction I should be able to use several applications of TLC and AMP for the next year to 18 months before any additional polishing is required. Love the Product !!
07/25/2020
Josh S.
United States
Tried Black Ice and love it!!!!
I have a detailing business and was looking for a product that gives amazing shine along with long lasting durability. I decide to try black ice along with Cera trim as all of your products are amazing. I'll let the photos speak for themselves. Look forward to the new future products you Guys will come out with. The last coat is the best on the market you Guys rock!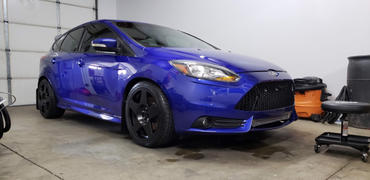 07/17/2020
Corey B.
United States
06/27/2020
Shaun H.
Australia
Worth every penny
I have saved so much time and money every weekend i used to spend atleast 3 hours cleaning my 4x4 even after going out in mud an having dry mud it just washes off instead of sticking to the paint this last coat is worth its weight in gold and the photos speak for them selfs we love this product over here in Australia
06/24/2020
Duane G.
United States
The Last Coat will not be the last!
After about a month of contemplating which ceramic sealant to use and about 30 You Tube videos later, I decided to give TLC a try. Not being a technical detailing expert, I was looking for something that was easy to use and would deliver great results. I placed my order for the "Barely Legal Street Bundle". In just a few days, the box arrived. I anxiously opened the box and reviewed the contents. Soap, sealant, sprayers, the Clay Mitt, the whole shebang! The following weekend, I figured I would give it a try on my 2019 Challenger Scat Pack Widebody. Used the Last Soap first, followed by a quick utilization of the Clay Mitt. Next was a couple coats of Black Ice. I let it cure for a day or two and then applied a coat of The Last Coat. One word will sum up the whole experience. WOW! Amazing results. Not only did the car look like new, but it may have even looked better. Remember, I am far from a car detail expert, but now my friends are all asking me to do their cars. I have been more than happy to share the link to The Last Coat Website with them. It has been more than a week and the car still looks outstanding. I think I will give it a quick wash just because I want to test the bottle of AMP. Trust me when I tell you that this purchase of The Last Coat will not be my last.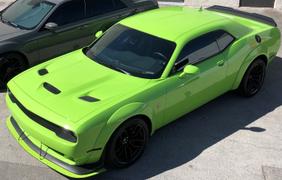 06/23/2020
Juan C.
United States
The barely street legal bundle
Super satisfied, love how user friendly it is and the results are fenomenal. Would definitely 100% recommend.
06/07/2020
Chris W.
United States
Black Ice, Last Coat and Amp
Applied black ice a week ago and applied last coat today followed by amp. Love that last coat also works on the interior. Good water bead and after applying amp definitely feel the car the slickest it has ever been, with nice reflection and gloss. About to go on a 20hr road trip so my goal was to see how easy it cleans after the trip. Will report back but so far impressed with results.
05/29/2020
jake m.
Australia