Microfiber Coating Sponge (various quantity options)
Our premium microfiber sponge pads are easy to use for applying any of our coating products with more precision.The inside sewn edges guarantee that only premium microfiber fabric is in contact with the surface of your vehicle.

Being a flat surface it allows you to cover more area and is great for cross-hatching your coating application. It is medium-firm, which means the sponge core conforms and glides easily across curved and contoured surfaces. 

The pile on the terry microfiber marterial is lightweight and short, so the microfiber absorbs minimal product while applying our coatings evenly and smoothly.

This feature also has the added benefit of limiting excess product being built up which can harden excessively and become tacky as the coating begins to cure.
These are the same sponges that come in our kits for our Black Ice coating. But, you can also use them to apply The Last Coat if you're looking to really conserve the amount being used.

5"x3"x1.75"

260gsm Microfiber Terry

80% Polyester and 20% Polyamide - 100% Split

Inside Sewn Seam


***Color May Vary***



Customer Reviews
Write a Review
Ask a Question
Filter Reviews:
truck
shine
finish
coat
results
application
something
TLC2
05/21/2020
J.P. Morgan
United States
Great Products
The products and people at TLC are top notch and there's no reason to look anywhere else unless its for something specific that TLC doesn't offer......well, yet. They arent ripping off or re-bottling another company's idea or product and stand behind everything they sell from the smallest to greatest. And its enjoyable doing business with them. Nick and Chad know what they know and do it with excellence yet are humble enough to know what they dont know and not pretend or blow smoke. And that's totally cool to be real and genuine yet sadly its not appreciated enough in todays biz world. Corporate greed and profits rule the day for too many bad company decisions and as consumers its high time to **** some of those scumbags out making the way for honest, hardworking companies like TLC that actually care about the quality of their product theyre selling. Keep up the good work guys and TLC staff, it will payoff!
05/18/2020
Jonathon A.
United States
05/12/2020
MR Y.
United States
05/12/2020
Matthew F.
United States
Good on paint, iffy on glass and matte
o erall good. Works grwat on interiors. Gloss paint looks good. Matte is very hard to do. Takes about 8 coats. If not it will be streakey and blotchy, wven after following all install instructions to the letter and using an alcohol wipe before install. Glass always looks oily and is nearly impossible to get clear without stripping the product. Works fantastic on interior surfaces.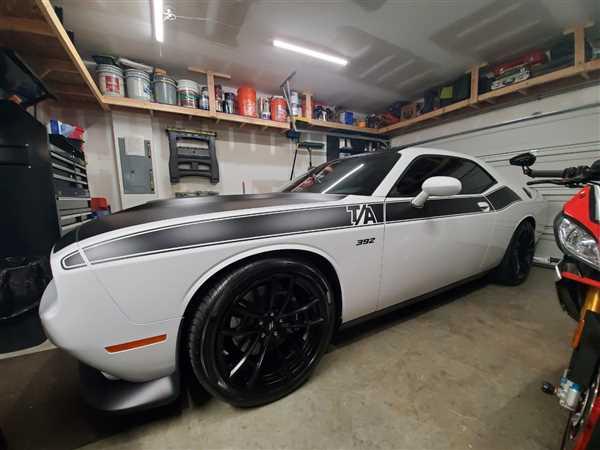 05/02/2020
Wayne C.
Canada
04/26/2020
Ronald M.
United States
04/20/2020
Mayra V.
United States
04/18/2020
Stephen F.
United States
04/12/2020
Ronald C. Witt
United States
Excellent Shine
I have been detailing cars for over 60 years and have used numerous waxes and sealers. TLC2 Is by far the best ever. The ease of application and the shine is spectacular. After my two sons saw the shine, they both ordered the TLC2. They both agree it is the best shine ever. The sponge you provided also made the application even easier. Thanks for making a great product
03/17/2020
Don Y.
United States