Microfiber Coating Sponge (various quantity options)
***Color May Vary Based on Available Supply***

Our premium microfiber sponge pads are easy to use for applying any of our coating products with more precision. The inside sewn edges guarantee that only premium microfiber fabric is in contact with the surface of your vehicle.

Being a flat surface it allows you to cover more area and is great for cross-hatching your coating application. It is medium-firm, which means the sponge core conforms and glides easily across curved and contoured surfaces. 

The pile on the terry microfiber marterial is lightweight and short, so the microfiber absorbs minimal product while applying our coatings evenly and smoothly.

This feature also has the added benefit of limiting excess product being built up which can harden excessively and become tacky as the coating begins to cure.
These are the same sponges that come in our kits for our Black Ice coating. But, you can also use them to apply The Last Coat if you're looking to really conserve the amount being used.

5"x3"x1.75"

80% Polyester and 20% Polyamide - 100% Split

Inside Sewn Seam
Customer Reviews
Write a Review
Ask a Question
Filter Reviews:
truck
shine
finish
coat
stuff
results
paint
application
everything
TLC2
07/26/2020
Chris L.
United States
07/19/2020
Doug T.
United States
TLC performance
The process was simple and the coating was smooth, no streaks. I use the product on a Admiral Blue Corvette and it makes the color pop. Additionally, washing the vehicle seems easier as the water beads up and flows right off. As any Vett owner knows there's not a flat area on these cars so again washing is easier. Regarding coverage it's great. It doesn't take much to completely do your vehicle. I've used my one bottle to also do my Colorado truck and have used less than a third of the product. I've tried other products in the past but this is the best. For anyone that is **** about cleaning your car, and keeping it looking fresh and brilliant I highly recommend.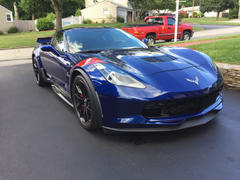 07/12/2020
Rafael S.
United States
Outstanding
all TLC products are top notch....def top of the line and very easy to apply.
06/28/2020
Dave K.
United States
06/19/2020
Seth T.
United States
06/07/2020
Robert C.
United States
06/02/2020
Brandon N.
Canada
06/02/2020
Timothy S.
United States
Great products
I purchased the weekend warrior bundle for my 2014 Hyundai Tucson and my 2018 Toyota Camry. These products made the black on the 14 Tucson look brand new again. Made the paint look slick and smooth to touch. On the blue Camry I'm constantly getting wows that's a beautiful color every time someone comment on the car. I love how easy the products were to use and how they continue to make the next cleaning job easy. Easy to dry and wipe off. The last coat also make everything wipe off so easily. I'm super impressed and am glad I chose to spend a little extra for great cleaning products.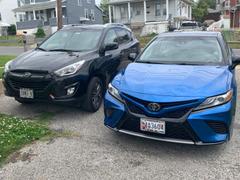 05/30/2020
Pedro C.
United States
Mircofiber coating sponge
The experience using them was great I applied the last coat with them and used even less than with the mircofiber towel and got into the tight areas better !!! I would recommend anyone to try to apply with the sponge I use less product and got it on and buffed to a high shine and gloss!!!!!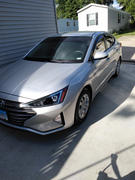 05/30/2020
Timothy R.
United States
Should I hang on to the old?, should I grab on to the new?...
As a long time auto detailing enthusiast, I was reluctant to leave my old washing, claying and then waxing routine behind. It always, produced pleasing results, but I was not always happy with the longevity of the finish. Even after trying several different brands of wax in varying price ranges. That led me to explore the world of ceramic coating technology. After researching product after product, I kept coming back to The Last Coat. Since I just detail my own vehicles there's no way I could purchase and try every different brand on the market, so I relied on the tons of information and videos out there for help. Everything I learned led to me to purchase The Last Coat (V2) and so far I'm glad I did! The ease of application and removal is great and the shine is awesome, but what I was most impressed by was the slickness of the surface after TLC is applied. That is what I used to love about carnuba wax, but it didn't last that long. I didn't mind reapplying more wax if I had time to do it, but it seems like I never had the time unless I didn't do something else. I have only been using TLC for a few months, but it already seems to be outperforming my old preferred brand of wax. I'm tempted to add more coats of TLC, but I want to see how long this slickness lasts. I know I would have reapplied my old wax by now, but The Last Coat hasn't needed it yet!