The Last Coat: Premium 400 GSM Premium Microfiber Towels (various quantity options)
$19.95
$14.97
(24% savings)
**Select Your Microfiber Towel Pack Option from the Quantity Pull Down Selector.**

**Quantity of specific colors will vary due to current inventory. All towels are 400 GSM Premium, dual pile. These towels have a stitched edge. Edgeless are currently out of stock and will be available at a later date.**

The Last Coat (TLC)'s Microfiber towels are highly refined and looped towels which makes them ultra-soft and perfect for polishing, final-touching, and buffing The Last Coat into your car, truck, marine, motorcycle, and home surfaces.

Now with 400 GSM Microfiber, these towels have a thicker pile on one side, and thinner on the other, allowing you to use each side for different surfaces such as glass, exterior surfaces, leather, plastics, chrome, etc.
Absolutely no rough edges, tags, or coarse fibers that feel more like a rag than something you would want to put on the vehicle you care about. We didn't skimp on these microfibers and they are the exact same ones used by the professional detailers that formulated and developed The Last Coat.

Our professional quality polyester/polyamide fabric is 100 times finer than a human hair. At over 90,000 microfibers per square inch, these are the only towels our pro detailers will trust for the delicate surfaces of exotic and luxury cars. Scratch-free, lint-free, and ultra absorbent, each one of these towels will measure 16" x 16" across and are perfect for cars, boats, RV's, bikes, and home & electronic surfaces. These towels can be washed up to 500 times, and it is recommended to use scent free/dye free laundry detergent to wash them.

Some popular brands are claiming their microfiber towels are the softest and most luxurious on the market but make no mistake, they won't stack up to the true professional use that The Last Coat microfiber towels are put through.
Customer Reviews
Write a Review
Ask a Question
Filter Reviews:
truck
shine
coat
results
products
towels
SOAP
TLC2
05/22/2020
Jeremy A.
United States
05/17/2020
Aaron L.
United States
05/15/2020
Chris L.
United States
05/14/2020
deborah m.
United States
Regular amp user
I use this every other day. It has become my waterless wash. The ease of use is monumental. Flash time is quick and clean. Light buff. Super slck and shiny. I have tlc2 as base. Just keep amp...ing over it. Stuck home anyway so I have been diligent in keeping up the process. I spend an hour with the amp on exterior and it is detail clean. Love the products from the last coat.
05/10/2020
Joshua D.
United States
Weekend warrior with The last coat
I dreamed of a miracle spray that you could just spray on and wipe off and leave a wax pretty light protection with a shine like diamond like finish well the next day the last coat arrived in the mail I sprayed it on my car and could not believe the results in front of my eyes instantly wiped off water spots so I put the last coat on my car and within two hours had two neighbors come over and asked me what did I do to my paint did I have the car painted then paid me $100 per carAt five cars to apply so I made $500 on the first application and only used a quarter of the bottle and I'm not even a professional detailer
05/05/2020
Erik N.
United States
Awesome product!
After doing some research on the different products on the market and seeing some third party reviews I decided to go with TLC (weekend warrior bundle). I've got to say this product impressed me. Easy application and the results are amazing! Had it on my truck for about a month and it is still as smooth and shiny as the day I applied it. Repels rain and dirt like a champ and makes washing a breeze. Definitely recommend this product and will continue to use for years to come. Erik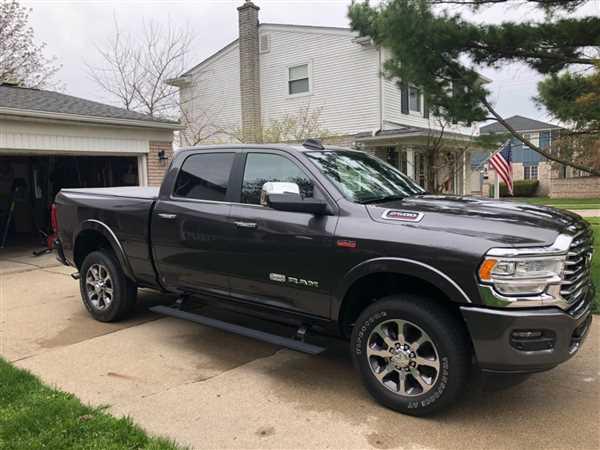 04/19/2020
Sam S.
United States
Best product I've used yet!
Absolutely did not disappoint, sometimes things are too good to be true, but so far I'm super stoked about how well this product and the AMP finishing spray work!
04/17/2020
Thomas M.
United States
04/16/2020
mark a.
United States
03/28/2020
Rodney A.
United States