The "Gearhead" Bundle: Strip, Wash, and Shine Like a Pro
$429.95
$289.97
($139.98 savings)
The "Gearhead" Bundle is for the guy that wants to get start to finish professional results while having enough product to last a very long time. To have a solution for every step of the detailing process. From surface prep to cleaning, to finishing off with a World-class shine, this bundle has it all.

The Gearhead Bundle comes in 2 options. One with an MTM HydroParts PF-22 foam cannon, and one without. That's the only difference between the two.

Which means, both options come with the following:

➡️ 1 - Gallon of The Last Coat (TLC). 128 ounces of our flagship product. The coating technology which has been making waves across America and has become the "go to" coating product for car enthusiasts everywhere.


➡️ 1 - 16 oz. Bottle of The Last Coat (TLC). Just like in our Monster Kits, we're giving you an extra full 16 oz. bottle of TLC. So that means you'll get a total of 144 ounces of TLC in the Gearhead Bundle. That's enough for much more than 50 applications!


➡️ 1 - 16 oz. Bottle of AMP. All Gearhead Bundles now come with AMP. AMP is our hybrid ceramic topper that is "the cherry on top". It helps amplify gloss and especially slickness and can be used as a diluted waterless wash, or quick detailer. Customers love AMP's ease of use and speed to work with. As with all of our products, a little goes a long way!


➡️ 2 - 32 oz. Bottles of The Last Soap. This is the soap we use internally 7 days a week. Infused with our TLC coating technology, The Last Soap will detox, wash, and seal your vehicles surface all in one simple to use and versatile solution. Only needing between 1-3 ounces per wash, that means you'll get between 24 and 64 washes with The Last Soap when you purchase The Gearhead Bundle.


➡️ 5 - Premium 400 GSM Microfiber Towels. Now with 400 GSM Microfiber, these towels have a thicker pile on one side, and thinner on the other, allowing you to use each side for different surfaces such as glass, exterior surfaces, leather, plastics, chrome, etc. Perfect for washing or applying The Last Coat.  (actual quantity of specific colors will vary based on available inventory.)
➡️ 1 - Bare Slate Clay Mitt. Gearheads know that for the ultimate surface prep, clay barring is a tried and true first step. But, clay bars can be tricky and are a hassle for those not experienced with the process. That's why we're including our newly released Bare Slate Clay Mitt inside The Gearhead Bundle. Bare Slate can be used with traditional clay lubricants. Or, after washing with The Last Soap, you can refill your wash buckets with more of The Last Soap, and use it as your clay lubricant, fully hydrating Bare Slate, and getting to work. 

This is the ultimate bundle we have for guys that want to get some spectacular results in much less time and with much less effort. 
Customer Reviews
Write a Review
Ask a Question
Filter Reviews:
coat
shine
vehicle
The Last Coat
wash
truck
water
results
surface
application
10/28/2020
Juan A.
United States
Great products
Fantastic experience great customer service.
10/04/2020
Robert W.
United States
TLC 2
Easy to use and shipping was fast
08/27/2020
Brian L.
United States
First time user
I was surprised how easy it was to apply to my new truck. It looks great. For me this started as a temporary coating until I was able to afford ceramic. After my first application of TLC I do not know if I will ever get the Ceramic coating. I truly think this is going to be the permanent solution to making my new vehicle look great.
08/10/2020
Kevin S.
United States
Great product!!
i truly love The Last Coat. Being able to use this on all surfaces of my vehicle makes The Last Coat the best high end product I have ever used. Thank you Kevin
06/23/2020
James J.
United States
Great product!!
So far used on my wife's car and my own. Great product makes it simple for quick wash back to original shine!
05/19/2020
Bob B.
Canada
05/10/2020
Ernest S.
United States
1st Time User & Now Lifetime Customer!!
I was absolutely blown away at the efficiency and effectiveness of the soap and wax products! Having suffered from multiple combat related injuries, I found the products to be easily applied without causing undue discomfort while also providing truly amazing appearance and protection for our vehicles. 30 years in the military have made me critical toward accepting product advertising, but I completely endorse Last Coat products!!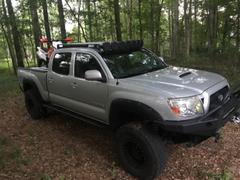 04/18/2020
MARK V.
United States
2019 Lexus RC 300 AWD
Finally had a good enough day to do a good detail job on the car. Used the last soap with the new electric power washer and soap cannon. Then went over the car with the clay mit. Then IPA wipe down. Then The Last Coat and finally AMP. The car always looked good but wow. It really pops now. You can see the reflection of the label in the bumper which you never could before. Car is super slick to the touch. Took me about 3 hours to complete but well worth it and really easy to do. 2019 F150 is next the 2003 Excursion. Can't wait to see what they turn out like. May do the truck tomorrow!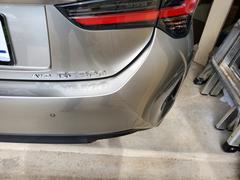 04/07/2020
Steven L.
United States
03/09/2020
Roy F.
United States